Air Conditioning Inspection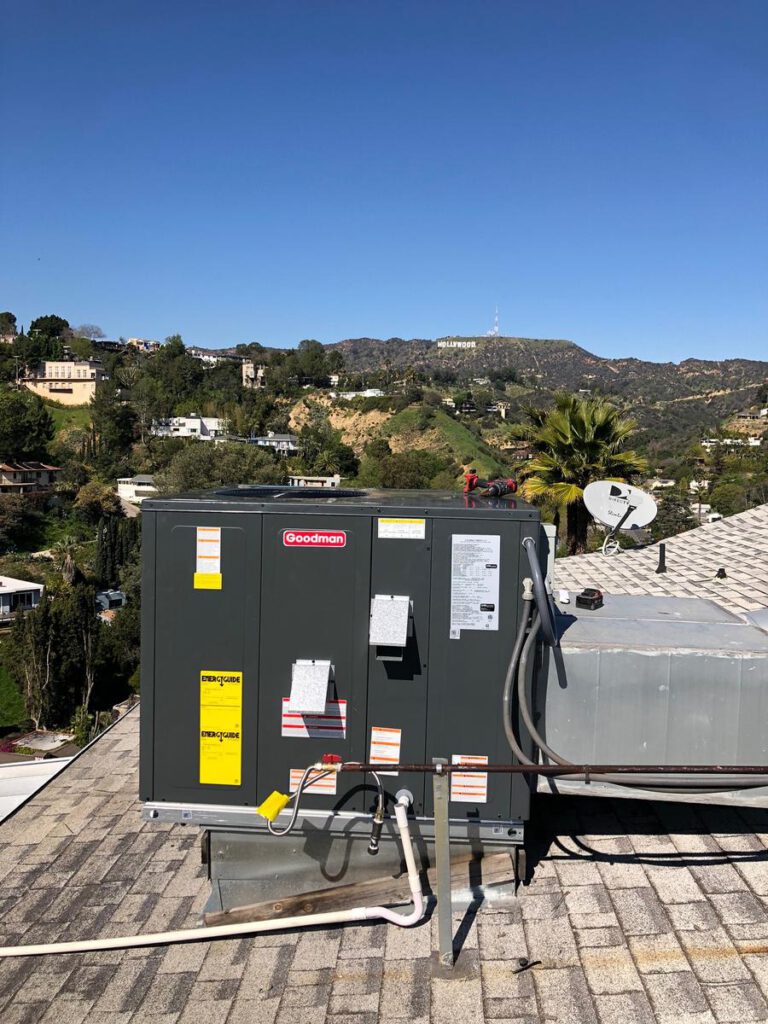 We Offer the Reliable HVAC Inspection North Hollywood Residents Deserve
When it comes to your home or business, you want the best possible HVAC inspection North Hollywood has to offer and Pro Master Heating & Air is here to provide just that. We are a team of highly trained and certified professionals with 7+ years of experience in the industry. We know what to look for when inspecting an HVAC system, and we will make sure that your system is up to code and running efficiently.
Why is an HVAC inspection important? An HVAC inspection is important because it can help prevent costly repairs down the road. It can also help improve the efficiency of your system, which can save you money on your energy bills. Regular inspections can also extend the life of your HVAC system.
How do our experts provide the best possible HVAC inspection North Hollywood has to offer? Our experts are certified and experienced in performing HVAC inspections. We use the latest tools and equipment to properly inspect your system, and we also take the time to thoroughly examine all areas of your system, including the ductwork. Once we have completed the inspection, we will provide you with a detailed report that outlines any problems that were found and provides recommendations for repairs or replacement if necessary.
We offer a wide range of services for AC repair North Hollywood residents count on, including:
If you've been searching online for "home AC repair near me," contact Pro Master Heating & Air today. We will be happy to schedule an appointment at your earliest convenience.
We Offer the Best AC Repair Van Nuys People Have Ever Seen
If you want the best AC repair Van Nuys has to offer, look no further than Pro Master Heating & Air. Our team of highly trained and experienced professionals are experts in the field of AC repair and can provide you with the highest quality service possible.
We offer a wide range of services for heating and AC repair Van Nuys residents trust, including:
Air Conditioning Repair
Heating Repair
Ventilation Repair
Ductwork Cleaning and Repair

We Provide The Best Customer Service
 Here at Pro Master Heating and Air, we are trusted to be there for you in any HVAC emergency. We are efficient and punctual when it comes to helping out our customers. We will make sure to determine the initial problem, resolve and complete any job with satisfaction by you. We are there to help and want to provide you with the best experience for you and your loved ones.
We Provide Top-Rate Woodland Hills Air Conditioning Services
At Pro Master Heating & Air, we understand that a broken air conditioner is a serious issue. That's why our team of highly trained and experienced technicians is available 24/7 to provide you with the best Woodland Hills air conditioning services possible. We'll inspect your AC unit, diagnose the problem, and get it up and running again quickly.
North Hollywood
Valley Village
Studio City
Sherman Oaks
Taluca Lake
Glendale
Pasadena
Hollywood Hills
West Hollywood
Encino
Burbank
Reseda
Woodland Hills
Glendale
Van Nuys
Get in Touch With the Best HVAC Contractors Los Angeles Has to Offer
When it comes to keeping your home comfortable during those hot summer days and cold winter nights, you need a reliable HVAC system that you can count on. That's where the team at Pro Master Heating & Air comes in.